About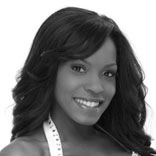 Wendy Phillips - Owner
Wendy began dance lessons at 4 years old at a private studio in San Jose. Throughout her childhood and teenage years, her dance education had a strong emphasis on ballet, jazz, modern, lyrical and tap technique, as well as dance history and dance appreciation. In addition to being a member of her high school's Performing Arts Academy, she was a dance company member and became an apprentice to the Jose Limon West dance project at age 15. At 18, she started teaching classes at her childhood studio and soon after, taught a variety of classes at several studios in the Bay Area.
Wendy has instructed and choreographed routines for parades, showcases, Disneyland's Holiday Spectacular, Carnival Cruise Lines Stars at Sea program and award-winning jazz, ballet, tap, character and lyrical routines for regional and national competitions.
Most recently, Wendy was a 2012-2014 member of the San Jose SaberKittens for the San Jose SaberCats Arena Football League team. Her most memorable highlights with the team are performing in front of thousands of fans, starring in a commercial on CSN Bay Area in the 2013 season and being a NET10 Wireless Dream Team Arena Bowl nominee for the 2014 season.
Wendy is a member of the National Dance Education Organization (NDEO) as well as the California Dance Educators Association (CDEA). She continues to take courses through the NDEO as well as attend annual dance conventions. As a dance educator, she believes she has a responsibility to her students to stay current on all things dance and to continue to learn new trends, styles and teaching methods.
Wendy looks forward to sharing her love of dance with your child!